About Tony Baxter Picture Framing

Our strengths are superior craftsmanship, both custom and high-volume framing, unique memorabilia design support and fabrication, decades of experience, and low overhead. We are home-owned to provide the lowest possible internal cost structure and our goal is to pass the savings on to our customers.
Services
Our Specialty: Memorabilia and Shadow Box Framing
- Sports - Family - Corporate - Historical - Military
- Custom design advice and consulting

Commercial and Corporate Framing
- Long term relationships with Corporate partners
- Rapid quotes and on-time delivery
Wraps and Canvas
- Oil - Acrylic - Photos
- Gallery wraps
- Canvas Stretching
Framing
- Conservation and archival framing
- Large selection of wood and metal moulding
- Premier or economy moulding options
- Fabric matting
- Mat cutting
- Mould cut and join
References available on request.
Tony Baxter Picture Framing
Tony Baxter, Owner
(408) 859-2013
tcbax@sbcglobal.net

Call for appointment and business hours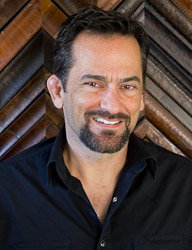 Special Offer for our new web customers!
We want your business!
Please call for details...

Visit our Fan Page on Facebook